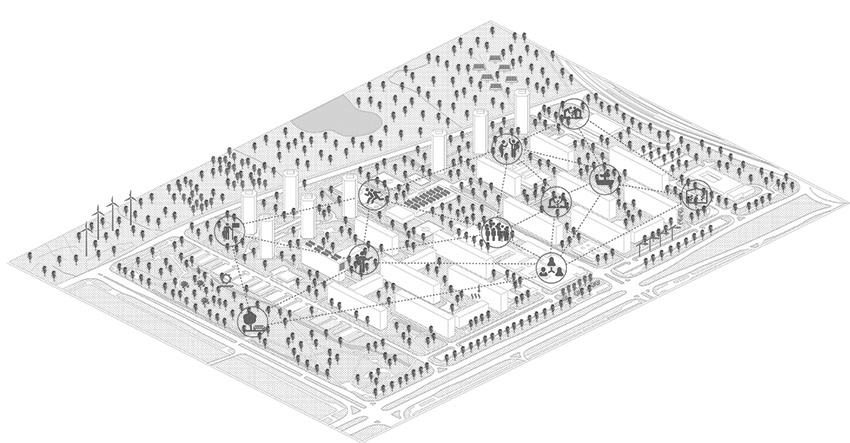 Retrofitting Post-Socialist Landscapes
Nicola Petaccia Dipartimento di Architettura, Universita' degli Studi "G. d'Annunzio" Chieti-Pescara
Dottorato di ricerca in "Architettura, Geologia, Ingegneria Civile" – Ciclo XXIX, Tutor: Prof. Massimo Angrilli, Co-Tutor: Prof. Ivica Covic, Dipartimento di Architettura e Studi Urbani, Politecnico di Milano
 
ABSTRACT
Research objective
The aim of this research is to analyse the problematic of post-war Eastern European housing estates, in order to set up their long-term stability and generate a better environment.
Since the end of World War II, two different kinds of modern cities were developed across Europe, even though the theoretical recipes in architecture and urbanism were the same. The differences between the socialist and capitalist economies were as deep as the spatial assets of the cities they produced.
After the fall of the Berlin wall and the collapse of socialism in which Eastern European societies opened themselves to global influences. This created degradation in the suburb large housing complexes making them unable to attract private capital. Therefore, they need to be regenerated.
Research methodology
In order to understand the issues related to public space, residential areas and services in those neighbourhoods, this research project analysis, through a parallel reading of paradigmatic case studies about central, western and eastern European cities. Especially during the political and economic transition from the centrally planned economic system of socialism to the market economy of capitalism, before and after 1989.
This allows to compare and explore the differences in the neighbourhoods' development by taking into consideration their social output, and to determine that post-socialist landscapes should be a combination of traditional open spaces with urban ecological and sustainability principles.
Conclusions
Therefore, the research proposes specific regenerative scenarios in order to create new paradigms that built and reinvent the modern eastern settlements through the implementation of landscape as a strategy that will improve the quality of life.
A post-socialist landscape, full of open spaces, built spaces, infrastructures, new ecological equipment, renewable energy and participation. All these combined in deeper retrofitting strategies to give life to a new system of relations that generates unplanned scenarios.
Eventually, the scenario related to ecology, energy and participation becomes a set of guidelines built in order to reinvent the landscape, as a main generator of quality of life.
UPhD GREEN
Primo convegno dei Dottorati di Ricerca dedicati al progetto sostenibile – 22 settembre 2017, 
Università IUAV di Venezia