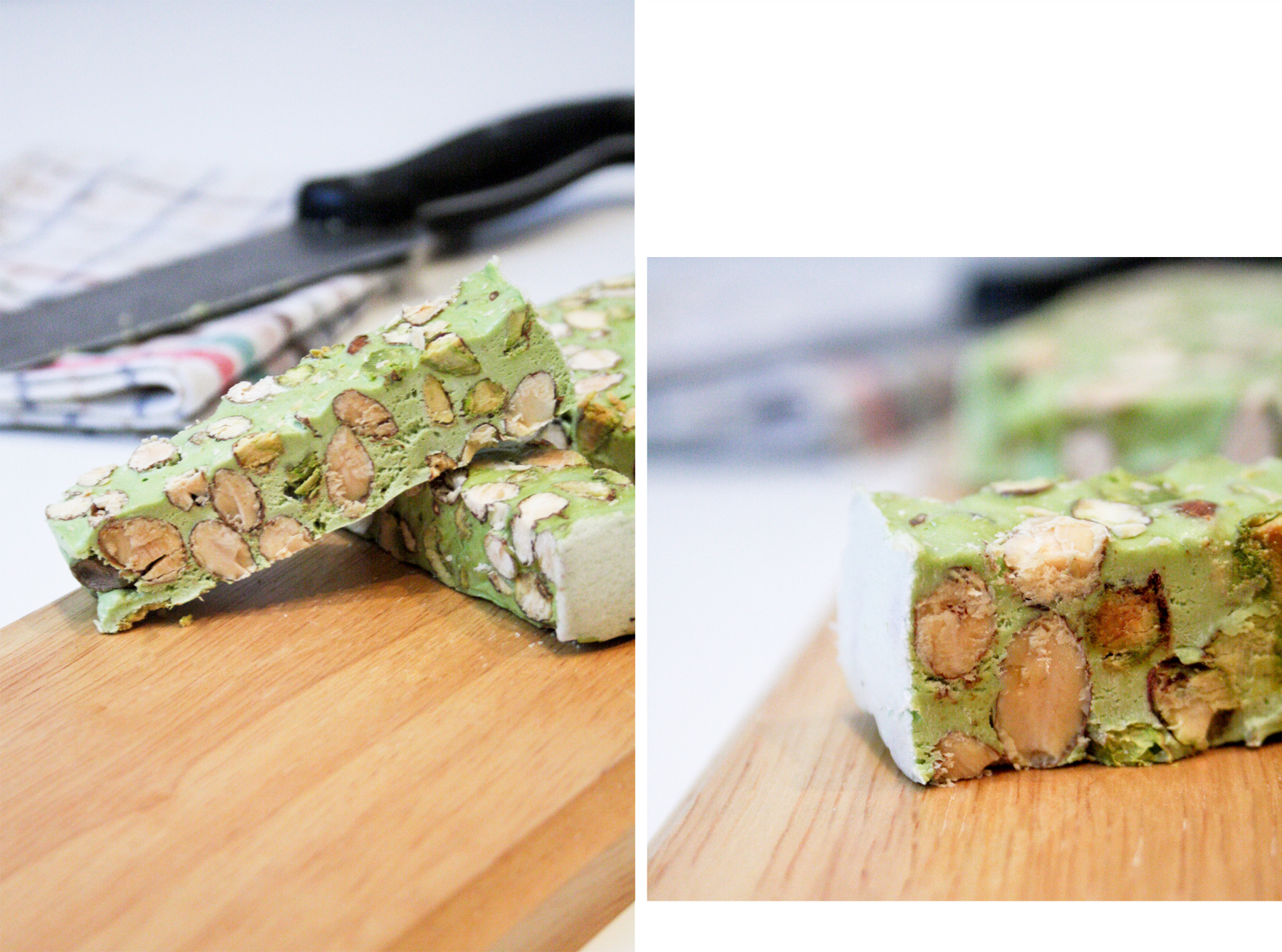 It is almost Christmas time and also in Milan it is the time of the "Oh Bej! Oh Bej!"  that is a traditional fair. It is held from 7 December (day of the patron of Milan Saint Ambrose) until the following Sunday.
I have been walking through this colorful and picturesque market and with a lot of pleasure I found out an interesting Pistachio Nougat.
Maybe it is nothing new, nothing special but those who know me, knows that I like pistachios (especially in ice cream) and moreover I love green things… so how could I resit to this green "Torrone ai pistacchi" pistachios nougat!?
So I couldn't resist and I bought this very traditional food of Christmas season in Italy and I enjoyed it!
*Nougat is a variety of similar traditional confectioneries made with sugar and/or honey, roasted nuts (almonds, walnuts, pistachios, hazelnuts, and recently macadamia nuts are common), whipped egg whites, and sometimes chopped candied fruit. The consistency of nougat can range from soft and chewy to hard and crunchy depending on its composition, and it is used in a variety of candy bars and chocolates. The word nougat comes from Occitan pan nogat, from nux gatum, which means nutbread. [Mention Wikipedia*]